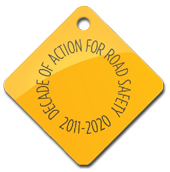 Road safety education plays an important role in supporting Victoria's road safety strategy.
The aim of Victorian road safety education is to reduce the risk of injury and death to children and young people from road trauma and to lay the foundations for safe road use throughout life.
The delivery of road safety education in Victoria is supported by the Victorian Road Safety Education Reference Group.
This website will assist Victorian teachers, early childhood professionals, students and parents and carers to easily locate road safety education resources and information.